LieferBotNet
Contact:

Project Group:

Partner: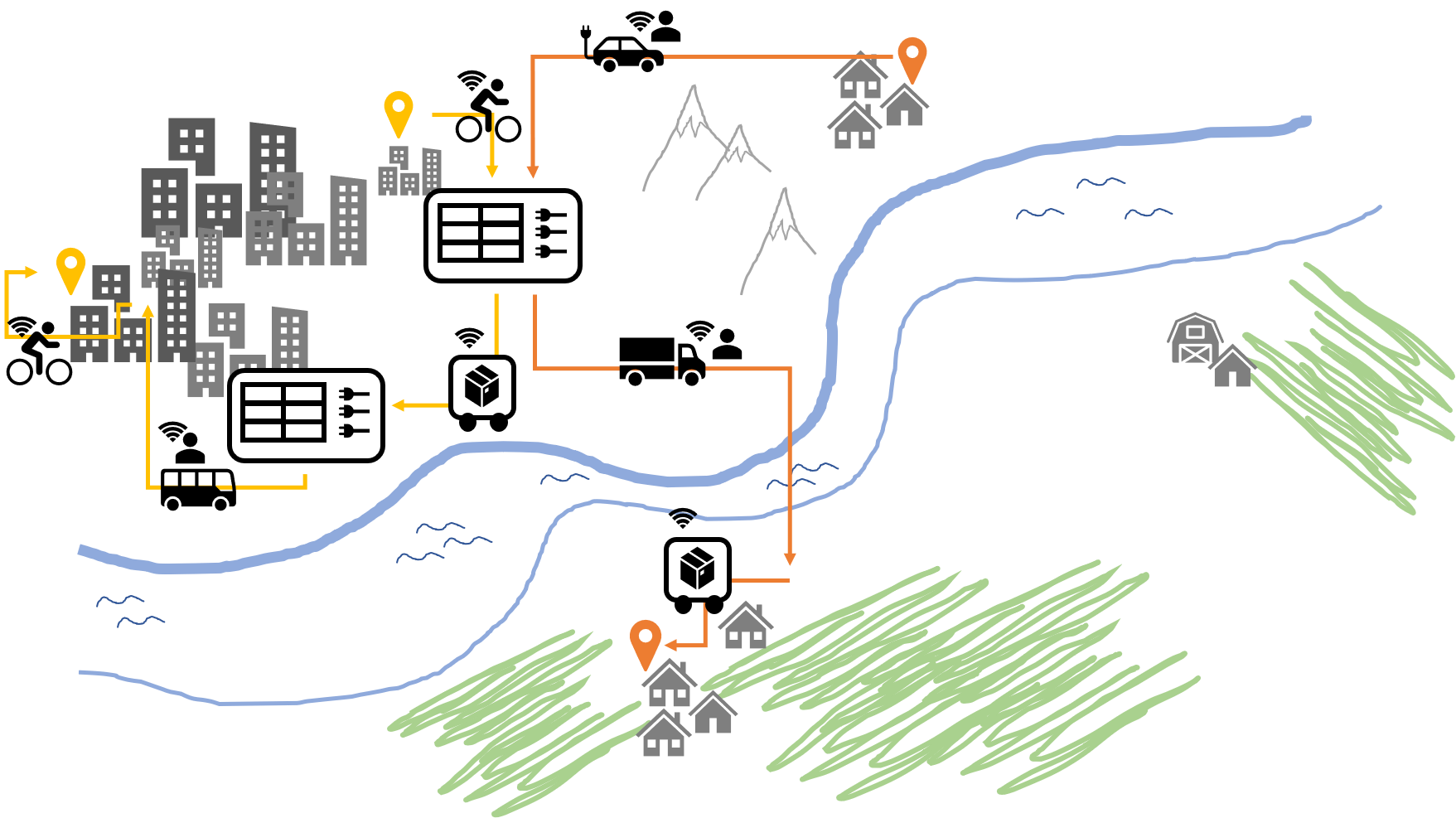 The future of transport does not lie in a single technology, but in the best possible integration of different modes of transport, the integration of autonomous delivery vehicles and the shared use of existing resources.
The goal of the LieferBotNet project is to develop and test an open, modular ICT system that links a wide variety of transport modes into an open, overarching logistics system. With the help of crowdworkers, additional resources are to be activated to ensure agile supply chains.
The digital platform in combination with flexibly deployable technology components integrates and networks existing transport options and opens up new usage possibilities for companies and private individuals.
IFL's goal is to integrate driverless transport systems into the digital platform. To this end, hardware interfaces are being standardized and modules for localization, path planning and other functions are being developed. Thanks to standardization, these modules can be easily installed in any vehicle.