ARIBIC
Contact:

Project Group:

STILL GmbH

Funding:

• Total volume: 1,1 Mio. Euro
• Funding volume: 0,7 Mio. Euro

Partner:

• STILL GmbH (Leader of the consortium, Germany)
• Karlsruher Institut für Technologie (KIT) (Germany)
• LeddarTech (Canada)
• University of Toronto-STARS Laboratory (Canada)

Startdate:

März 2021

Enddate:

November 2023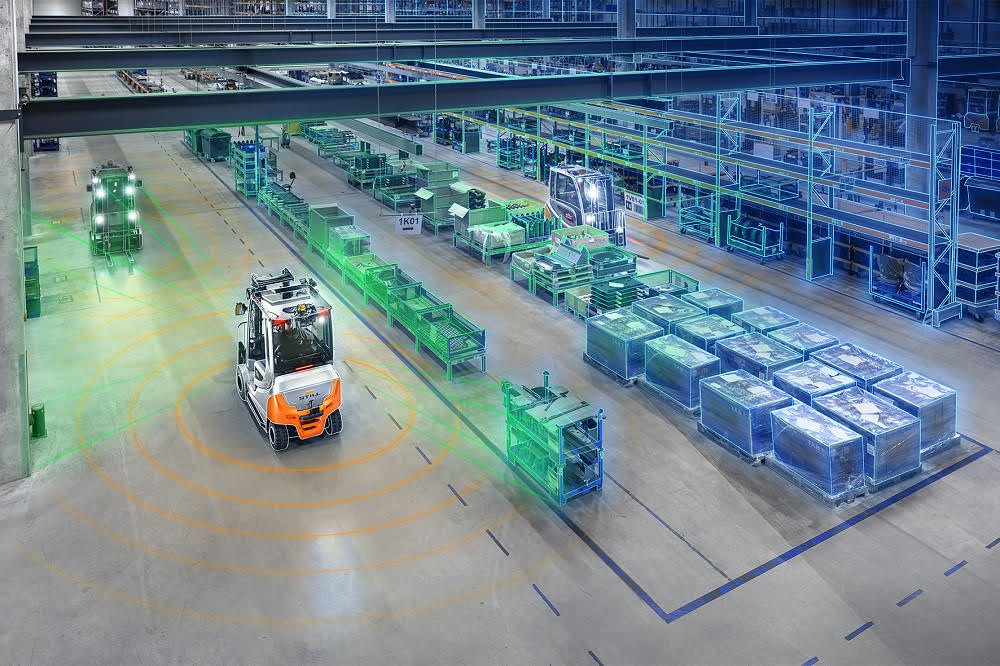 The German-Canadian ARIBIC consortium aims to develop AI-based algorithms that enrich the 3D geometric map with additional semantic information.
The developed AI-based open platform solution will be used to localize autonomous transport vehicles in warehouse applications. This enables digital applications and services that make safe driving in these environments possible. In addition, typical fleet and warehouse management software systems can be linked to the platform in order to provide relevant data on the vehicles for carrying out commission tasks or specific deliveries.
The algorithms developed in this project focus on the automatic generation and constant updating of a high-precision and detailed 3D indoor map in real- time, which will form the basis for the safe driving of transport robots and for effective tracking and tracing of these vehicles in real-time. The necessary data and information are delivered by autonomous mobile robots or automated vehicles and stored in the cloud. The results can be seen as a living digital twin of the warehouse. The fully automatic creation of 3D indoor maps also offers the potential to be applied in various areas such as smart living, autonomous driving, intelligent construction, or intelligent production.