Packing assistant
Contact:

Project Group:

Funding:

Zentrales Innovationsprogramm Mittelstand (ZIM)

Partner:

Startdate:

April 2013

Enddate:

December 2015
Arbeitsplatz 4.0 - Der Pack- und Montageassistent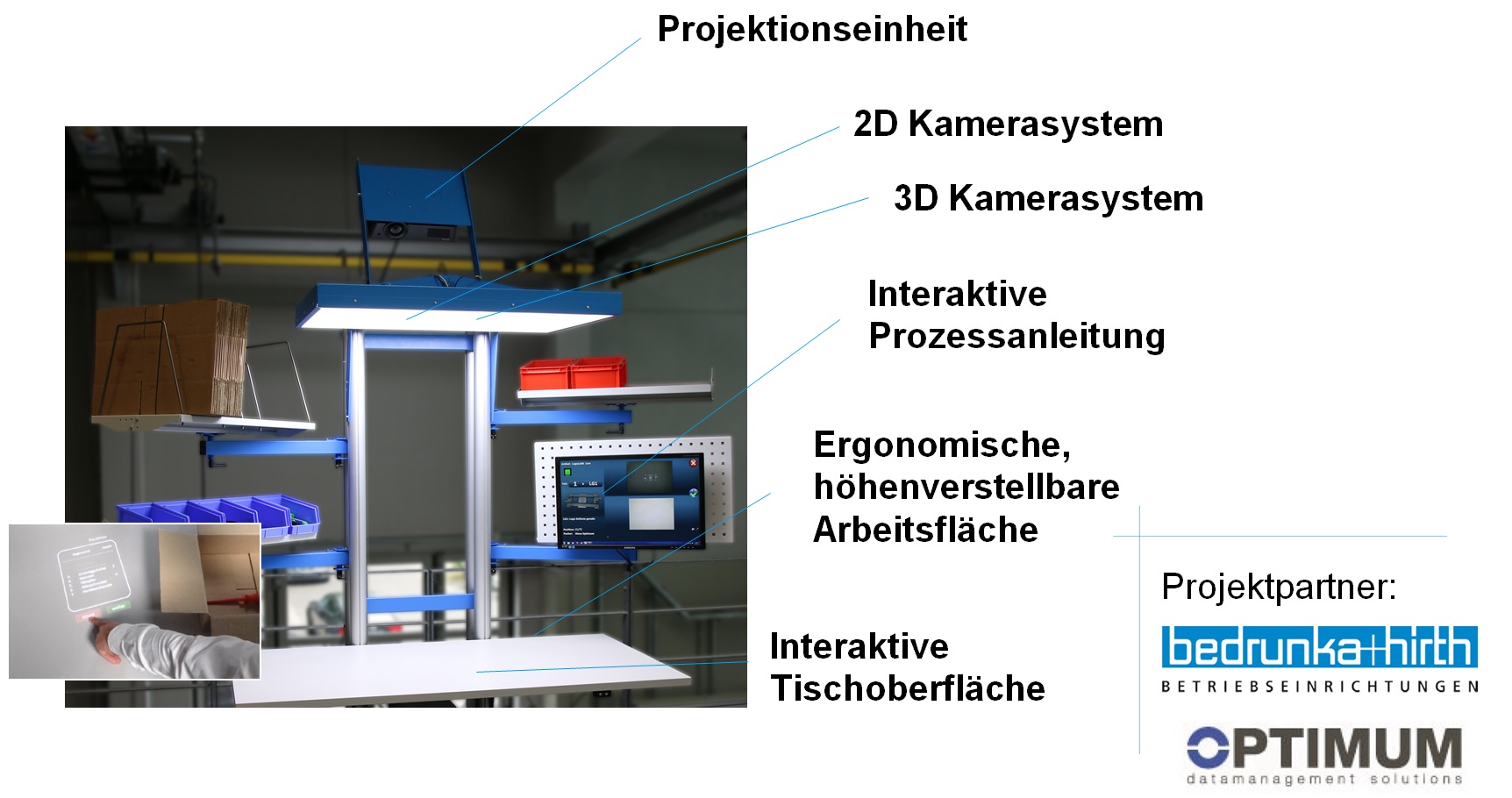 Online trading is growing faster than ever before. In 2012, the industry already generated sales of more than 39 billion euros. Parallel to the online trade, the packaging industry is also growing. Since a large number of tasks are still carried out manually during the packing process, it is difficult to avoid errors in the packaging process. Modern assistance systems could offer both ergonomic and economical advantages in this area. As part of the research project, the companies Bedrunka+Hirth Gerätebau GmbH and OPTIMUM datamanagement solutions GmbH, headed by the Institute for Conveyor Technology and Logistics Systems (IFL) of the KIT, are therefore planning to create the development of a video-supported assistance system.
Workstation 4.0 is an assistance system for use in the shipping industry and in assembly. Without interfering with the packer's personal rights, it helps to avoid faulty equipment and log processes.
Work center 4.0 automatically recognizes the process progress and saves the user manual entries. Important information and controls are projected visibly onto the tabletop and create the basis for intuitive control, similar to a touch screen.
2D/3D object recognition ensures that every process step has been carried out correctly.