FiFi - Gesture-controlled Transportation Vehicle for Intralogistics
Contact:

Project Group:

Partner: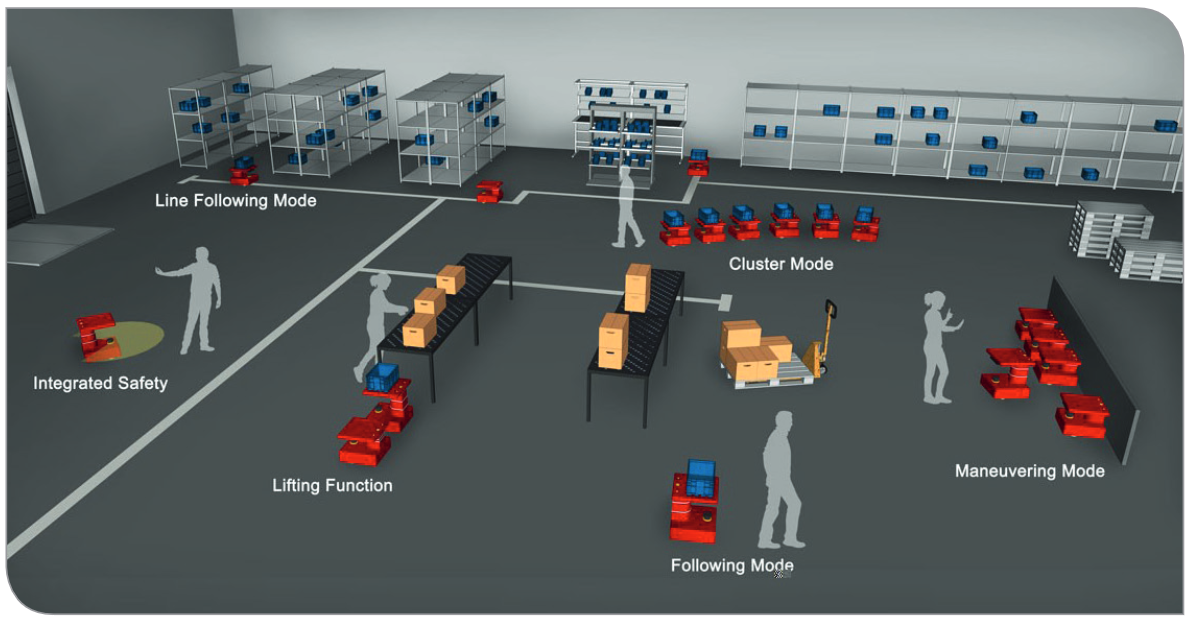 Modes of operation and functions of FiFi.
To facilitate manual transport in intralogistics, an Automated Guided Vehicle (AGV) with a contact-free control has been developed. The vehicle is controlled by recognition of gestures and persons based on 3D data of the environment.
The following linked paper describes both objectives, modes and applications as well as the concept of contactless control and the technical implementation of the platform: [Titel: FiFi Transport Robot: Easy Control by Gestures Link: ]
[Videoüberschrift: FiFi at Motek 2013 (October 2013) – Videolink: ]