Schmatzomat – Pack chocolate differently
Contact:

Project Group:

Fördertechnik – research group eco-efficient intralogistics systems

Partner:

Samariterstiftung Ostalb

Startdate:

2012

Enddate:

2018
The Institute for Material Handling and Logistics (IFL) developed a chocolate packaging machine for supporting and relieving disabled and non-disabled employees of the "Ostalb-Werkstätten" from "Samariterstiftung". Based on mechanical principles, the throughput of the packaged chocolate bars (of the "Schmatz") increases, but at the same time it relieves the overall process.
So far, the packaging process consisted of multiple tasks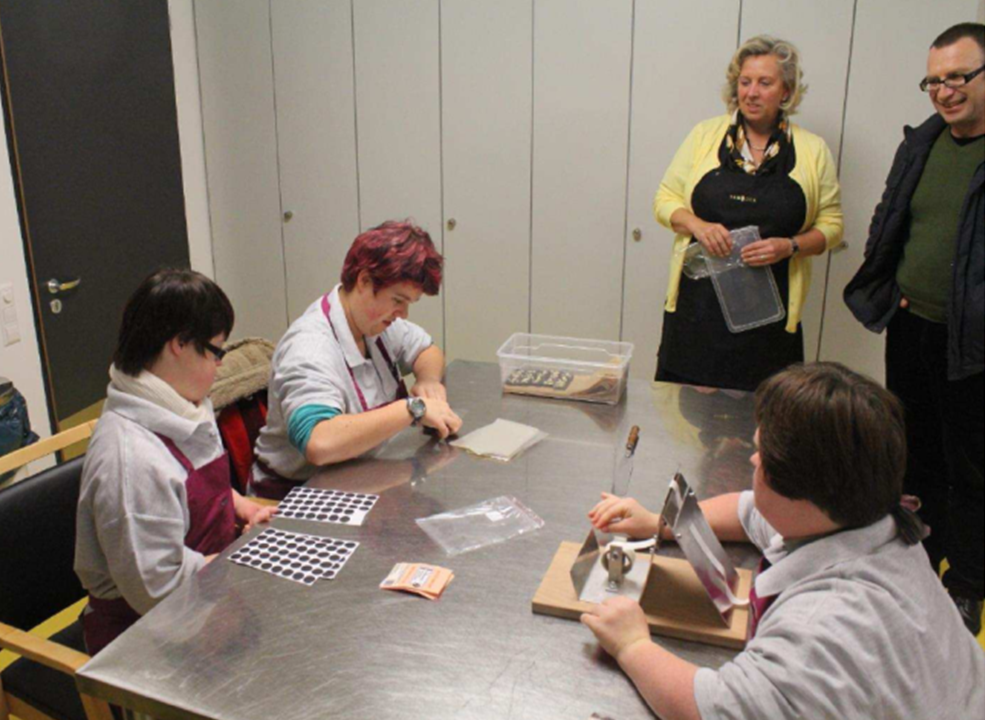 and was performed by three disabled workers.
Based on the following objectives,the IFL developed a packaging machine for supporting the activities in the "Samariterstiftung":
Assurance of constant high packaging quality
Relief and support in the process of chocolate packaging for disabled and non-disabled people
Pure mechanical solution, which can be applied in a locally and temporally flexible way
Requirements for a construction, which can be accessed by handicapped people, so that every employee can be involved and supported in the packaging process
Increasing the throughput of packed chocolate bars
The "Schmatzomat":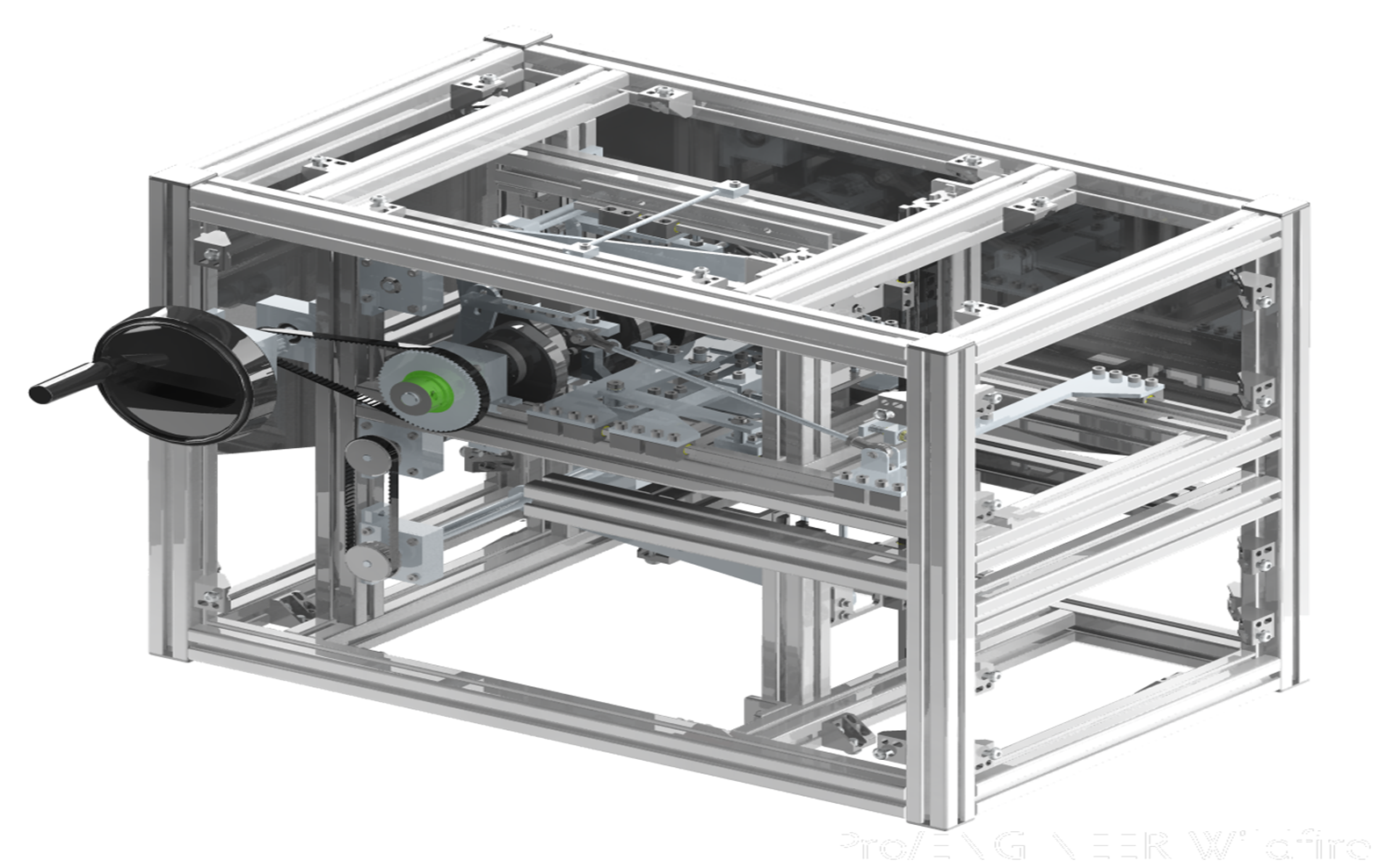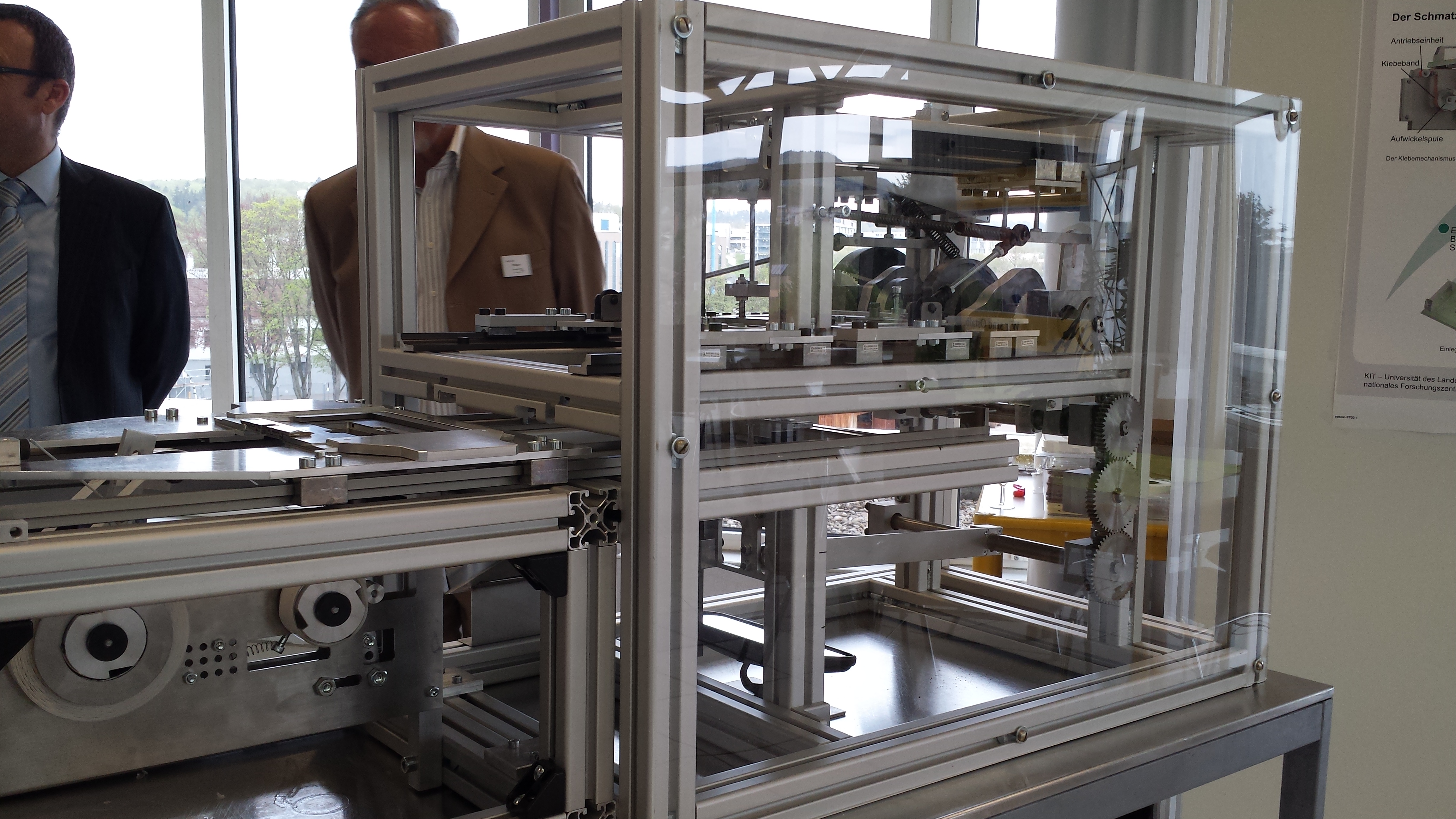 More Details: Schmatzomat – Pack chocolate differently